If you have recently arrived in Tokyo or are soon planning to arrive in this wonderful metropolis, you will likely be wondering how best to get around so you can see as much as possible as easily as possible.
The good news is that Tokyo's elaborate public train system is possibly the world's most extensively available in a city this size in regard to the close proximity of a station. It is likely that you are always only a five or ten-minute walk from a station at the most and often more than one station is available in the same area.
Having a good train system makes it so easy to get around that you should rarely miss having a car in Tokyo.
JR Trains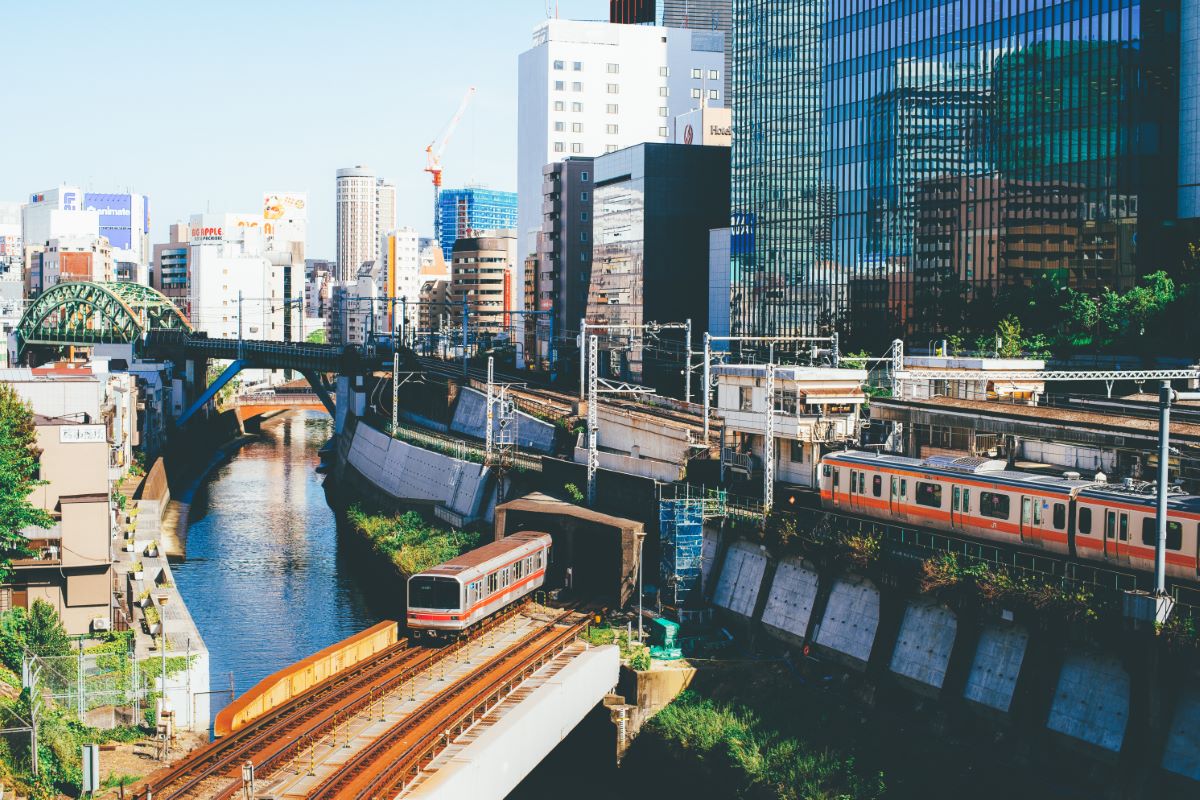 JR is the name used to refer to the "Japan Railways" company and the JR is the most common public transportation company you will likely be using during your stay in Japan.
It is also one of the most cost-effective ways to travel as the basic ticket for a short distance is notably less expensive than a Metro ticket.
There is also the popular JR rail pass for people visiting Japan that can be purchased prior to your arrival, but not within Japan. It is issued by the Japan Railways company and is called a JR Pass. The pass covers almost all JR train lines including most of the high-speed "Shinkansen" (bullet trains).
These are a thrilling and fast way to enjoy traveling around Japan quickly and the JR Pass can easily save hundreds or thousands of dollars in travel costs as it is a major discount on Shinkansen fares. You can use your JR Pass on just about any JR company train in Tokyo.
Consult your travel agent, your airline, or the JR Company online for more information about how to purchase your JR Pass.
It may sound expensive at first, but calculate all the Shinkansen fares you may use and it will likely be very clear what an amazing deal it really is if you use it.
Tokyo Metro
While the JR lines are likely going to take you to most of your primary destinations around Tokyo, there are still many major places that are most easily accessed by Metro. Ginza and Roppongi, for instance, are popular destinations that are not as easily available by JR. The Tokyo Metro system is vast and extensive and is comprised of trains that travel both below ground and above ground to stations all over Tokyo.
Private Lines
There are also many privately-owned train lines such as the Keio and Odakyu which thankfully connect to both the JR and the Tokyo Metro lines so that you can navigate your way more easily. They are sometimes pricey options if you are going to be transferring as there may be an additional fare as you transfer to a JR or a Metro train.
Hopefully, this has you on your way to a better understanding of Tokyo's spectacular public train system and how to navigate it properly. Be sure to look into the JR Pass and also to get a good map of the train system to carry with you. You can likely get both at your travel agent and there are also plenty of train maps available for free in Tokyo.