Are you looking for a nice place to enjoy some of the most wonderfully pleasant hot springs in Japan without having to venture too far from Tokyo? If so, then you may just want to do as the locals do and take a trip to the hot spring paradise of Hakone.
Is Hakone Close To Tokyo?
Hakone is relatively close to Tokyo. You can easily catch a train from downtown Shinjuku station, Tokyo's main hub, to Hakone in approximately 70 minutes
Who Should Visit Hakone?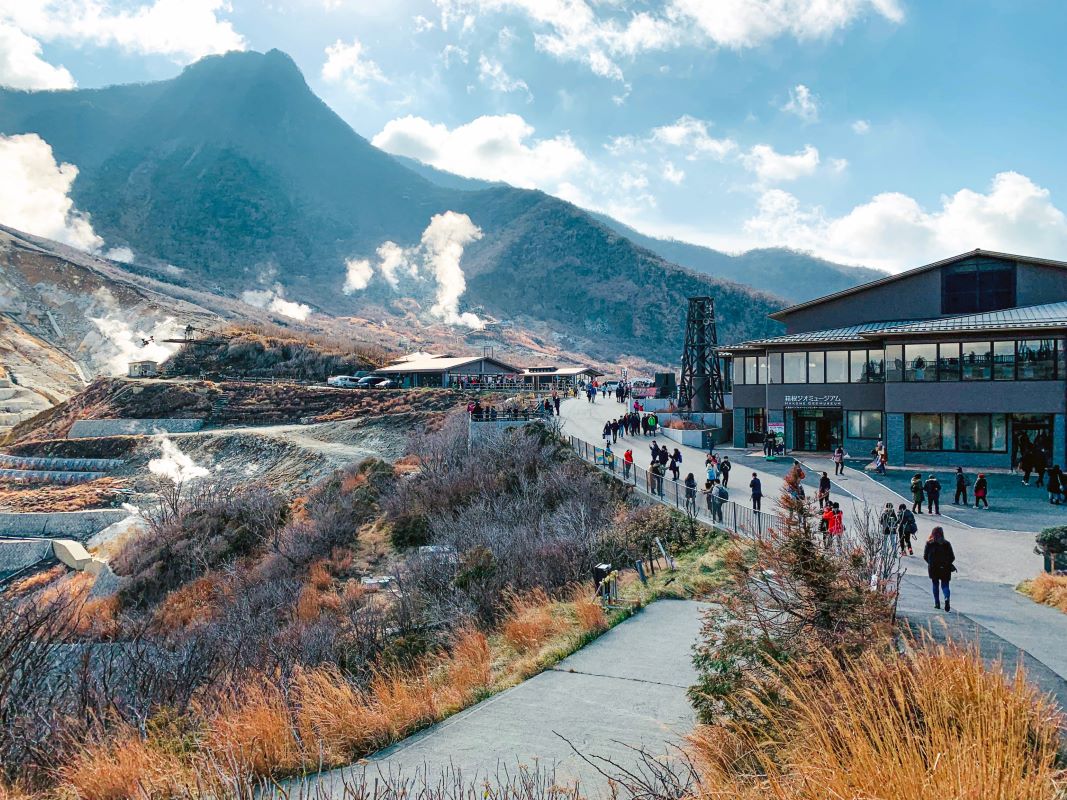 Hakone is a wonderful destination for a Japanese honeymoon or any couple looking for a romantic place to go together.
This is not to say that Hakone is only for couples, as it is certainly a popular destination for families, friends, and even those who just want to have a solo vacation in a natural setting to unwind from Tokyo for a few days.
Hakone's Famous Hot Springs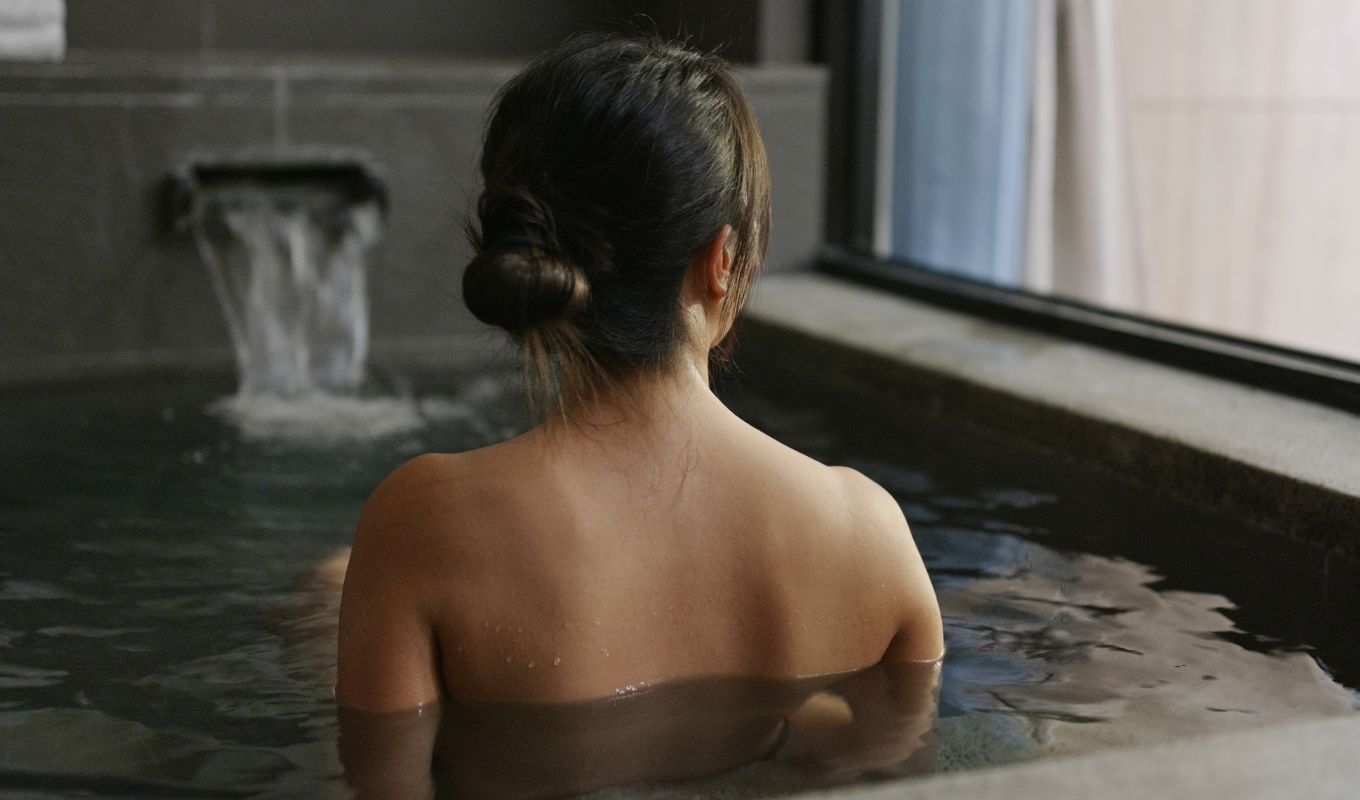 Hakone is best known for its many traditional Japanese hot spring resorts that are usually fed by naturally occurring, volcanic spring water. This is certainly one aspect of Japan that should be high on any list of things to experience during a stay in a place so abundant with such therapeutic springs.
Take A Boat Across Lake Ashi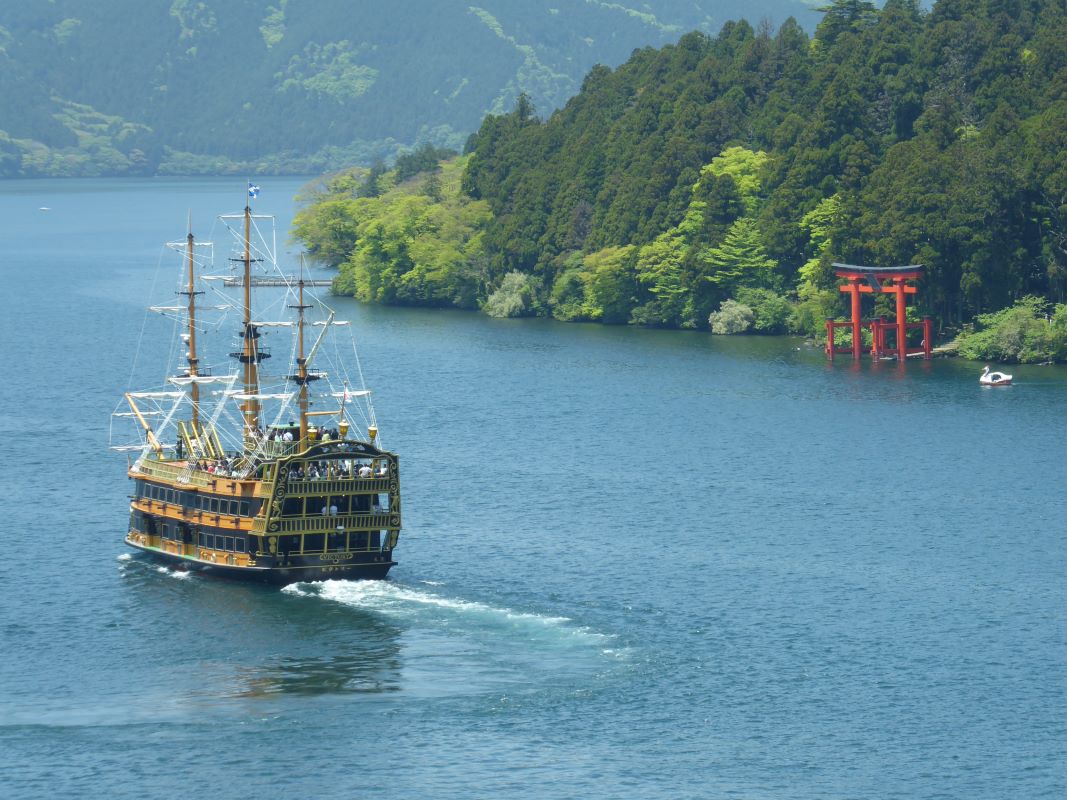 Hakone is also home to "Lake Ashi", known in Japanese as "Ashinoko".
One fun way to get around Hakone is on Lake Ashi via the classical sailing ships which can be seen crisscrossing the lake daily.
Hakone Gongen Shrine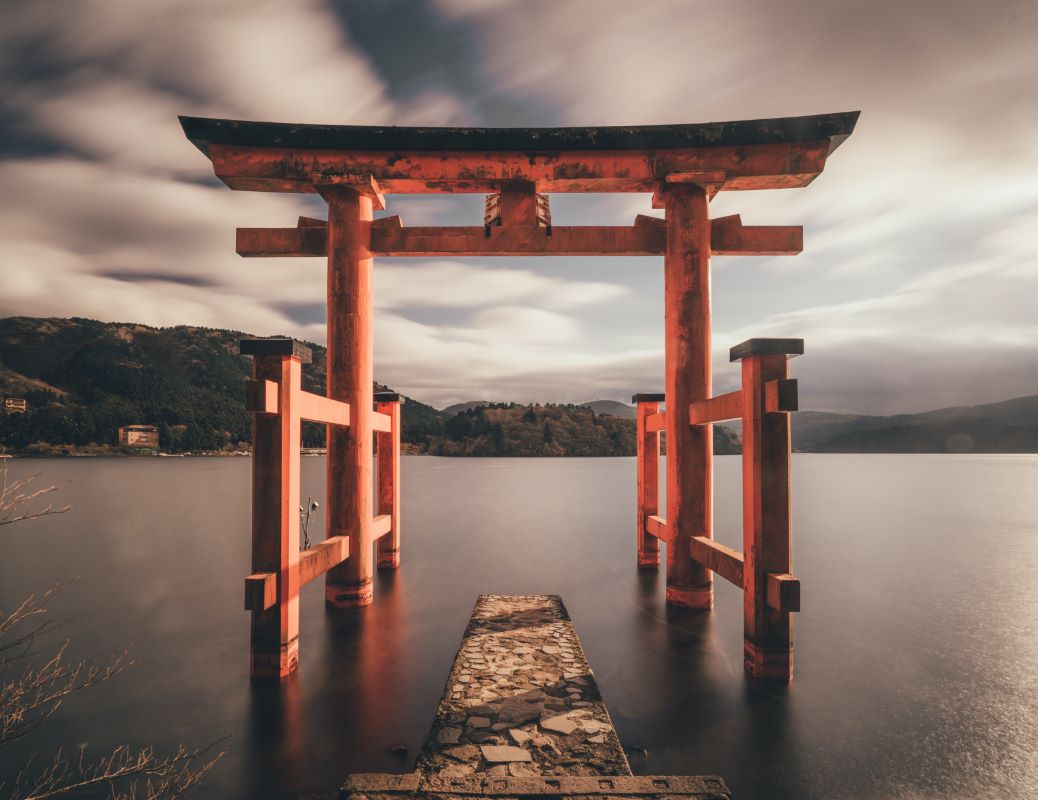 Another wonderful place to certainly visit during a stay in Hakone is the picturesque traditional Japanese shrine known as the "Hakone Gongen".
The beautiful red "Torii" gate of this particular shrine is often seen in photos of Lake Ashi.
Views Of Mt Fuji From Hakone
One more feature of Hakone, which is certainly noteworthy, is the view of Mount Fuji which is often possible from various locations on a clear day. This includes some potentially wonderful views from Lake Ashi.
There are also many natural areas of Hakone that are likely worth a visit, including a botanical garden and the "Owakudani" geysers. The cherry blossoms of April are also a notable attraction if you can make the trip in the spring.
Booking A Trip To Hakone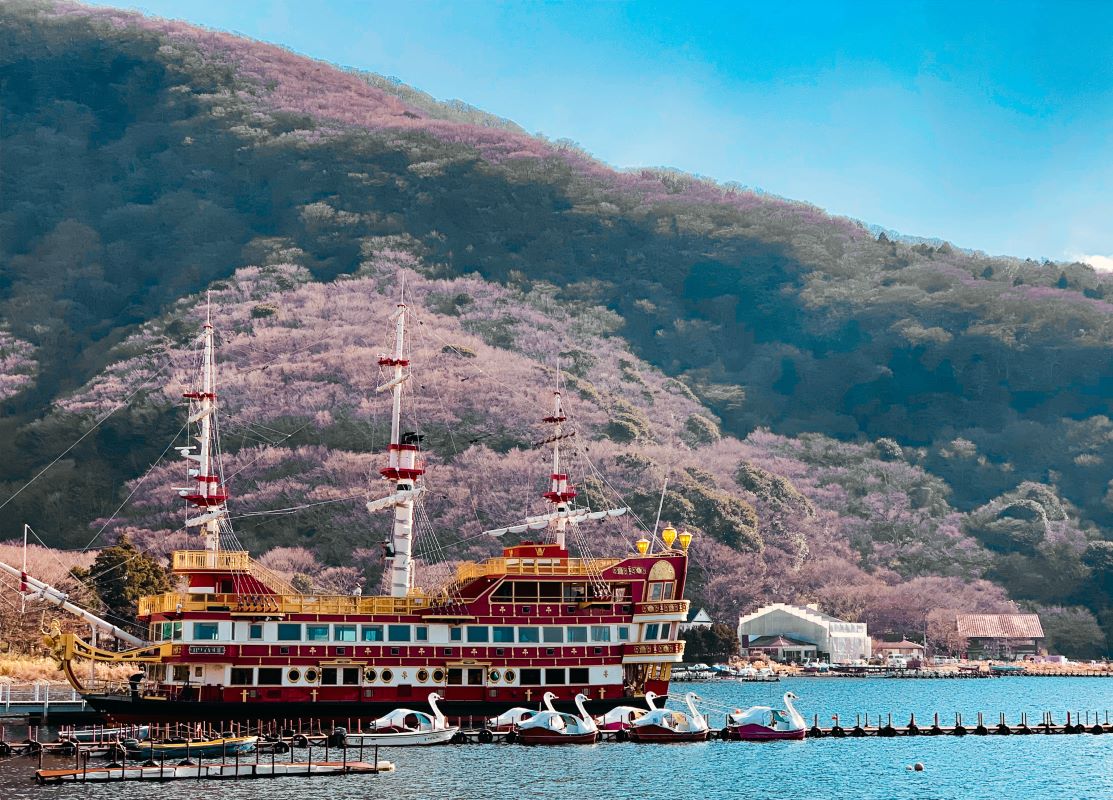 There are literally a plethora of discounts and package deals available for a stay in Hakone and such deals are easily accessible at the many travel agencies in Tokyo.
Having a person who speaks Japanese with you to translate is a good idea, if at all possible, but most agencies will usually be able to provide some kind of English-speaking capability. Be sure to plan far in advance if planning to book a stay during a Japanese holiday.
The Hakone Free Pass
There is also a special transportation pass known as the "Hakone Free Pass", which is a popular and cost-effective way to have unlimited travel around Hakone during your stay.
Take The Romance Car To Hakone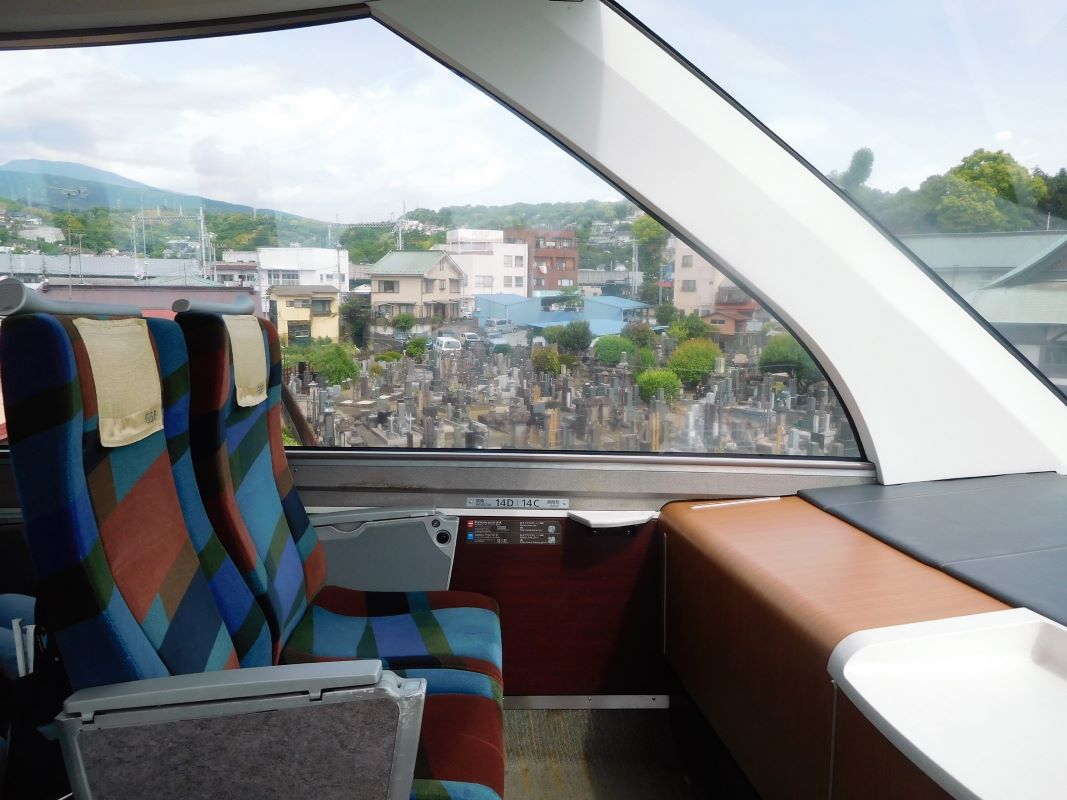 One additional travel tip, especially if making the trip as a couple, is for you to maybe even opt for the limited express train designed for couples and known as the "Romance Car". It is certainly a nice touch when arranging a special trip to a romantic destination such as Hakone!