Do you love to sing? Do you also occasionally love being in the more intimate limelight with friends rather than on your own band's tour of the world's most popular stadium venues?
Yes, the life of a pop star can be busy, and having someplace to get your close friends and colleagues together for a nice and intimate singing session can be a great way to enjoy a fun evening together.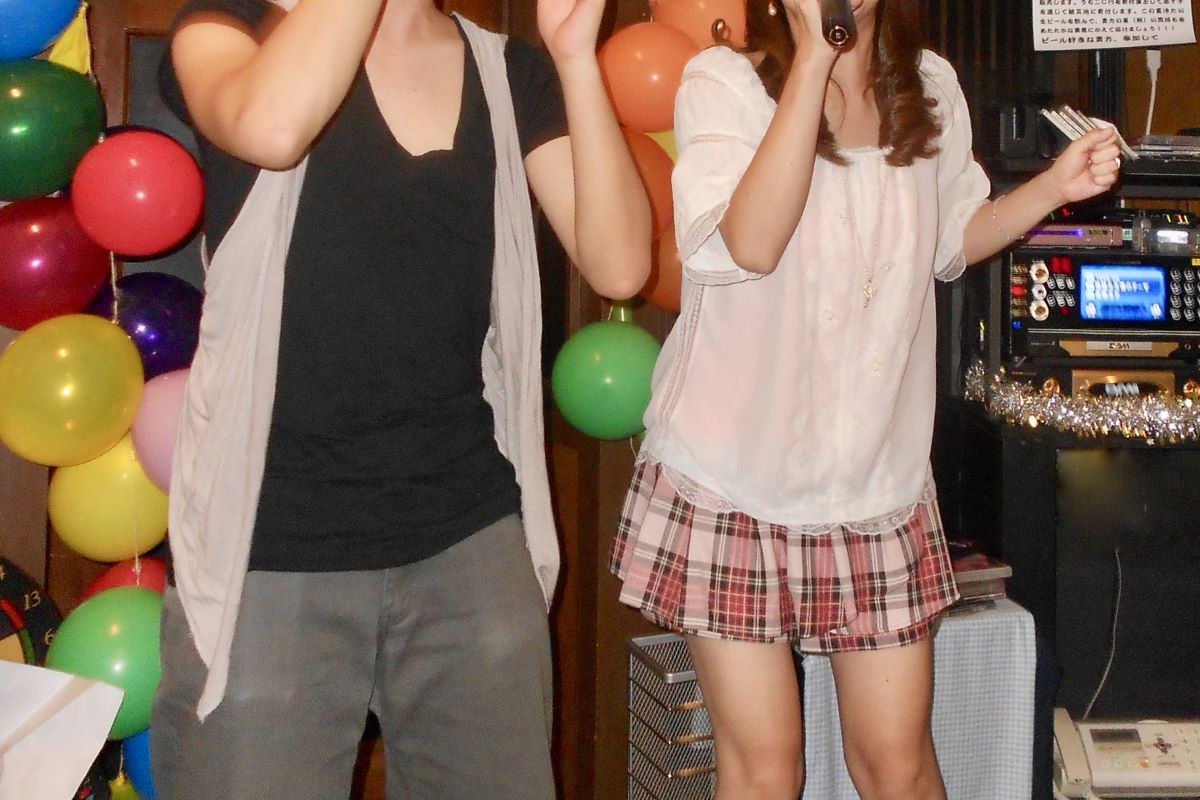 If you aren't yet a fully-fledged pop star but are rather working your way up to the stadium level, then a Karaoke place is a great way to hone your skills and get you comfortable performing in front of an audience.
Karaoke In Japan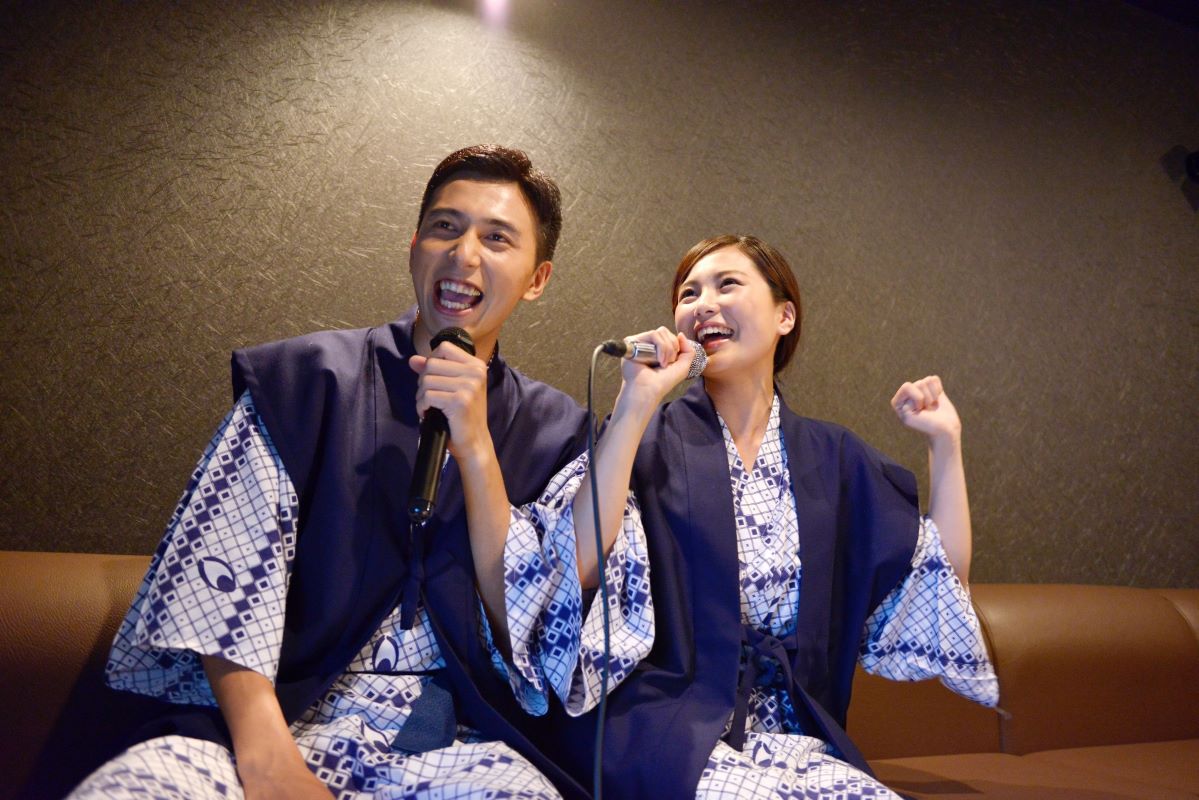 Regardless of your personal opinion of your singing ability, your companions will likely have a much more positive review of your vocal skill and you may be quite surprised to really have fun at a Karaoke parlor in Japan.
Karaoke in Japan is a rather private and occasionally quite elaborate experience.
The Japanese Karaoke Booth
Karaoke is generally performed in small rooms which the participants rent on a per-person basis.
This means that one person usually pays the same amount to rent a room, regardless of how many people they come with. This is, therefore, a great way to enjoy a private and comfortable space with a date.
Karaoke centers in Japan also sometimes provide unlimited drinks for the duration of the room's rental. Sometimes a Karaoke center may, in contrast, require the purchase of at least one drink per person during the duration of a room rental. The price of the room is often lower at these kinds of Karaoke bars in order to draw in customers.
Types Of Karaoke Rooms In Japan
The rooms themselves are available in many different styles and range from very small and basic to just about as elaborate as one can reasonably imagine. If you want some fun on a budget, then a small room will often still suffice and provide a clean and pleasant atmosphere.
If you want to go all out and Karaoke in style then there are places with full stages that are decked out in "bling" like a trendy dance club or video on MTV. From simple and fun to elegant and stylish, you can choose from many options in Japan.
Drinking And Karaoke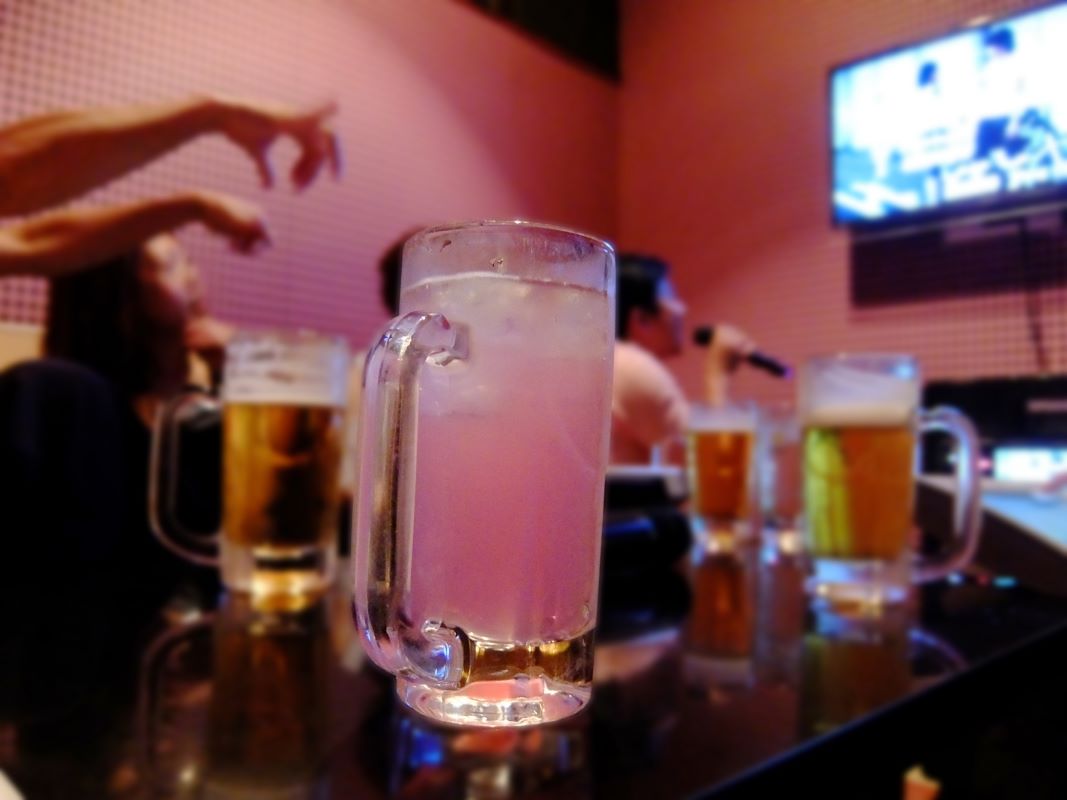 Drinks range from soda to alcohol, and also often include options for coffee and tea. You will also often find that food and dessert are other options readily available and you will likely have a menu in the room to help you select what you would like to order.
These various items will often be delivered to your room and you can easily order more via a phone located in the room.
Drinking and having fun are popular parts of Karaoke in Japan and you may be happily surprised at how much more relaxed your Japanese companions are in a more private setting such as this.
Why Is Karaoke So Popular In Japan?
Karaoke is a place to have fun and unwind in Japan, yet also a practical place for rising vocalists and musicians to practice for their performances.
Apartments are often small and Karaoke offers a decent and relatively affordable place to practice.
Don't be surprised if you see someone carrying a Cello into the room next door. They may well be a spectacular Cellist just practicing for their next big performance.
Have fun and enjoy your Karaoke in Japan. It is truly a national pastime and is evident how good it can be when done properly.