Are you into modern Japanese culture and possibly planning a stay in Japan sometime in the near future? Are you possibly studying Japanese culture for a class in school or are you maybe even just so infatuated with the wonderful culture of Japan that you are studying it on your own to truly understand even more about Japan today? Regardless of the reasons for your interest in modern Japanese culture, there is likely a place in Japan that you have heard of before and will likely want to either visit or even reside in during your stay.
It is a place called Harajuku and it is an ever-so-popular shopping and fashion area with smiles galore and rather exotic fashion goodies for the trendier crowd and also for the relatively eccentric crowd. There is a rather globally popular Japanese fashion underground and Harajuku is as a Mecca for those who love it. It is also popular with those who simply love to see the extremes of modern Japanese fashion culture or simply want to have a fun day in a very happy place.
Takeshita Dori ("Dori" means "street" in Japanese) is the prime and legendary shopping ground in the Harajuku district of Tokyo. You just may be pleasantly surprised to find the street literally teeming with fashionable Tokyoites and shops galore. While this prime district only stretches a few city blocks, the stores are stacked high and there is seemingly a fun little shop just about everywhere in just about every building along this fashionable street.
Well-known western personalities, such as Paris Hilton or Gwen Stefani, may also just happen to be perusing the shops in Harajuku on the day you visit. Stefani made Harajuku famous in the west with her band, No Doubt, and their pop song about the fashionable girls of Harajuku called, aptly enough, "Harajuku Girls"! Paris Hilton apparently loves Harajuku so much that she named one of her four Chihuahuas after it. Another is named Tokyo, where Harajuku is located. The other two are named after lovable Disney characters which are also very Harajuku. She and Gwen Stefani have essentially taken Harajuku fashion global over the past decade or so and adopted Harajuku style as their own.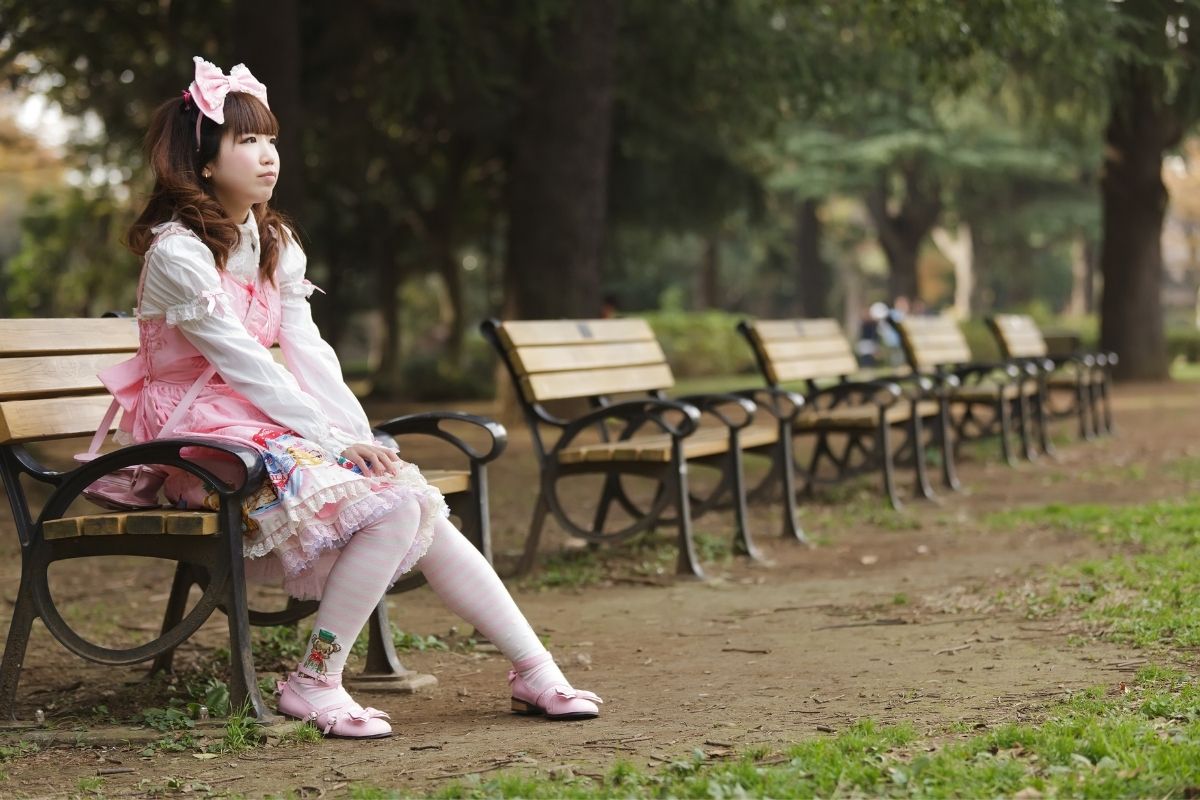 Another area of Harajuku that you will likely want to see during your stay in Japan is the concrete area between Harajuku station and the main entrance to Meiji Shrine. On Sundays, this area is usually filled with Harajuku-style fashion fanatics who use it as a kind of showcase for displaying their latest creations. From gothic anime costumes to more of a "Little Bo Peep" style, this is the prime display area. It is a wonderful place to get that perfect photograph of a cute Harajuku fashion princess as just about everyone present is there to be seen and photographed on Sunday afternoon.
Have fun in Harajuku and enjoy all this wonderful spot has to see. One last tip for lovers of delicious desserts is to try one of the many cute crepe shops in the area. It is a tasty and appropriately adorable way to energize your shopping adventure.