On the large island of Hokkaido in the northern part of Japan lies the city of Sapporo. A brewing company, bearing the same name, originated in Sapporo and has since made the name known around the world. Although breweries are a famous aspect of the city's history, Sapporo has much more to offer than simply Japanese beer. Millions of tourists visit this city each year and it is certainly worth a visit during a stay in Japan.
Sapporo Snow Festival
The city is well known internationally for various reasons. One is certainly its annual "Sapporo Snow Festival". This annual celebration of art sculpted from snow and ice is an attraction that brings in tourists and sculpting teams from around the world each year.
The popular festival spans a week during the month of February, and the event takes place on various sites around the city. Amazingly enough, such a major festival is said to have begun very humbly in 1950, as 6 Sapporo students built some relatively small snow statues in one of the city's main parks.
Around five years later, a nearby military base joined in the fun and built some of the first large sculptures for which the festival is so well known.
The festival is documented to have attracted around 2 million visitors in a single year.
Other Festivals
There are other seasonal festivals in and around the city, notably an annual "Sapporo Summer Festival" which is likely a good choice for people who prefer a summer festival atmosphere.
Odori Koen park in the center of Sapporo is also home to must be the world's largest beer garden during the summer months.
In Autumn there is also the Autumn fest which could be described as a harvest festival. It's a great opportunity to sample all the food that Hokkaido is famous for.
History Of Sapporo City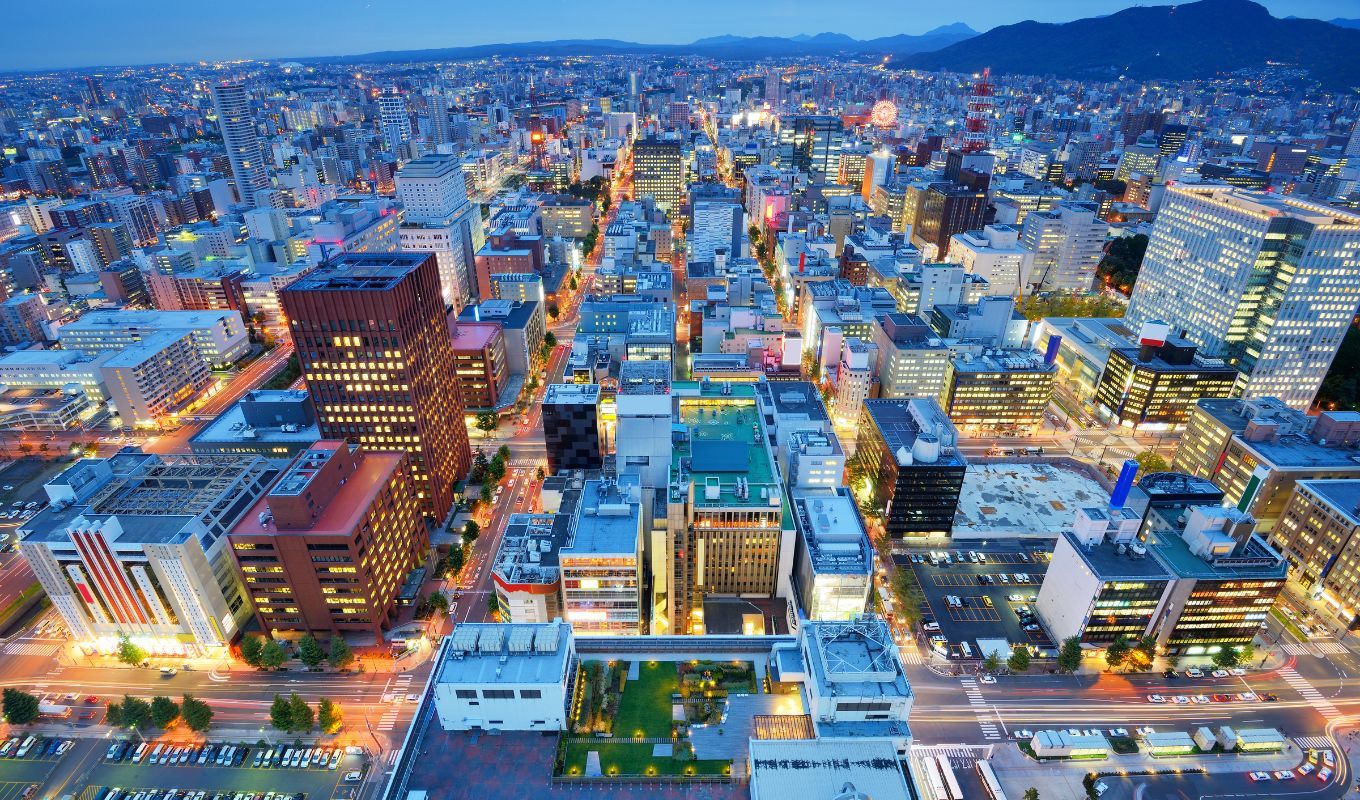 The modern city of Sapporo, with inhabitants currently numbering in the millions, supposedly had a population of only 7 people a mere 150 years or so ago. City planning was, thus, highly modernized and based on many American city planning concepts. It is one of the few large cities in Japan with a logical grid-like street layout, so getting around is relatively easy to figure out.
Odori Koen Park
Another wonderful aspect of Sapporo city planning is a long stretch of a public park, known as "Odori Park", running through the center of the city. It is home to many of Sapporo's annual events and festivals.
Sapporo's Famous Food
Sapporo is also known as a hub of Hokkaido's cuisine, and most notably the city is considered to be the first place where a noodle soup called "Miso Ramen" was first produced.
Miso Ramen is a delicious combination of Chinese ramen noodles in a soup base containing Japanese miso (pronounced "me-so"), which is a paste made of fermented soybeans. Sapporo ramen is so popular that there is even a theme park in Sapporo that is based around noodle soups.
Another one of the city's famous culinary products is known as "Soup Curry", which is a spicy soup-style curry including vegetables and rice. Be sure to try one of these, if at all possible, during your stay in Sapporo.
Visiting Sapporo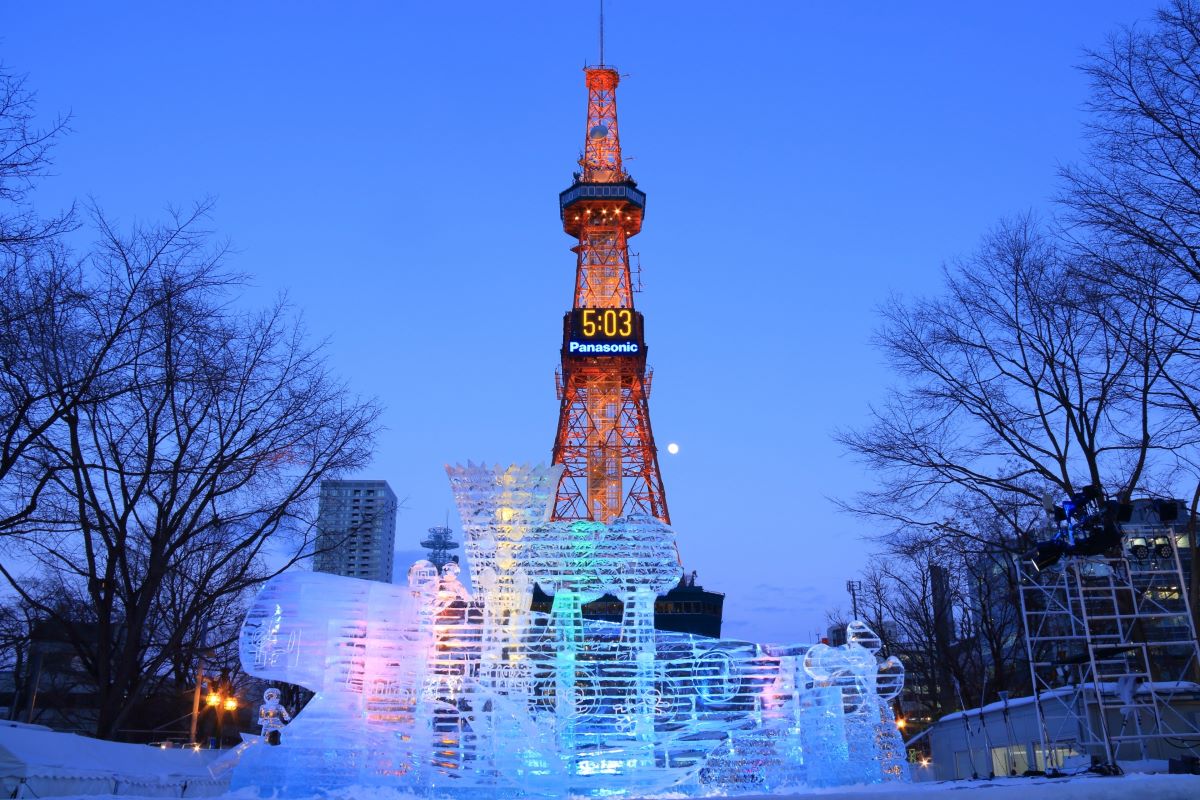 Enjoy your stay in Sapporo if you happen to journey to this northern city while staying in Japan. It certainly has much more than just a brewery to offer tourists to the northern island of Hokkaido.